The Rise of Personalization and AI in Digital Marketing: Enhancing Customer Experiences and Driving Business Growth
Introduction:
In the fast-paced world of digital marketing, businesses are constantly seeking innovative ways to engage with their target audience and drive growth. As technology advances, new trends emerge, reshaping the landscape of digital marketing. One such trend that has gained significant traction is the integration of personalization and artificial intelligence (AI) in marketing strategies. This article explores how businesses are leveraging personalization and AI to enhance customer experiences and boost their bottom line.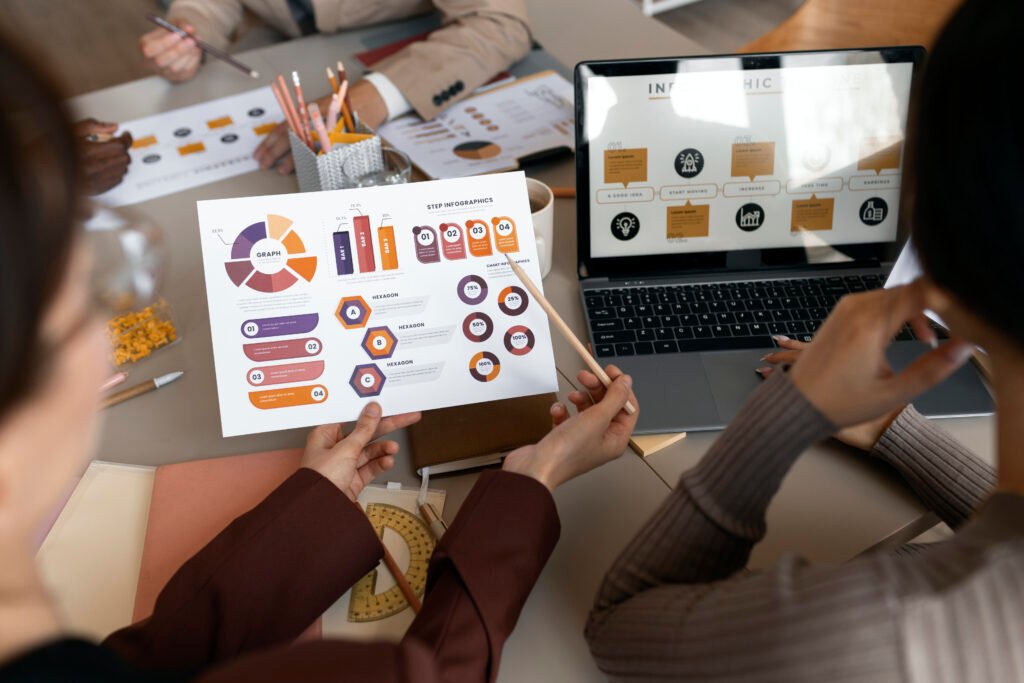 Section 1: The Power of Personalization in Digital Marketing
Personalization has become a buzzword in the marketing world, and for a good reason. It involves tailoring marketing messages and content to individual users based on their preferences, behavior, and demographics. By offering personalized experiences, businesses can forge stronger connections with their customers and improve brand loyalty. Moreover, personalized marketing can increase conversion rates and drive higher revenue.
Subsection 1.1: Understanding Customer Data for Personalization
To deliver personalized experiences, businesses need to harness the power of customer data. This section delves into the various sources of customer data, including website analytics, social media insights, and CRM systems. It highlights the importance of data privacy and compliance in the era of stricter regulations.
Subsection 1.2: Implementing Personalization Strategies
This subsection explores various personalization strategies that businesses can adopt, such as dynamic content, product recommendations, personalized emails, and targeted advertising. Real-world examples illustrate how these strategies have been successfully employed by leading companies.
Section 2: The Role of Artificial Intelligence in Digital Marketing
Artificial Intelligence has revolutionized many industries, and marketing is no exception. AI enables businesses to process vast amounts of data quickly and accurately, gaining valuable insights into customer behavior and preferences. This section sheds light on the AI technologies that are transforming digital marketing.
Subsection 2.1: Machine Learning for Predictive Analytics
Machine learning algorithms can analyze historical customer data to make predictions about future behavior. This subsection discusses how predictive analytics can help businesses anticipate customer needs and optimize their marketing efforts.
Subsection 2.2: Chatbots and Virtual Assistants
Chatbots and virtual assistants powered by AI are becoming commonplace in customer service and support. The article examines how these AI-driven tools enhance customer experiences and streamline communication between businesses and consumers.
Subsection 2.3: AI-Powered Content Creation
Creating compelling and relevant content is crucial for digital marketing success. AI tools can generate content, from blog posts to social media updates, based on data-driven insights. This subsection evaluates the benefits and limitations of AI-generated content.
Section 3: Synergy of Personalization and AI: The Ultimate Customer Experience
When combined, personalization and AI create a potent force that transforms the customer experience. This section explores case studies and success stories of businesses that have achieved remarkable results by adopting a synergy between these two strategies.
Subsection 3.1: Hyper-Personalization at Scale
Hyper-personalization takes personalization to the next level by delivering individualized experiences in real-time. This subsection examines the challenges and rewards of implementing hyper-personalization and its impact on customer engagement.
Subsection 3.2: AI-Driven Customer Journey Mapping
Customer journey mapping is an essential exercise for understanding and improving customer interactions with a brand. This subsection explains how AI can analyze customer journeys, identify pain points, and recommend optimized touchpoints.
Section 4: Overcoming Challenges and Ethical Considerations
While personalization and AI offer immense potential, they also come with challenges and ethical considerations. This section discusses issues such as data security, biases in AI algorithms, and the balance between personalization and privacy.
Subsection 4.1: Building Trust with Customers
Customer trust is paramount for any successful marketing campaign. Businesses need to communicate transparently about their data usage and privacy policies to build trust with their audience.
Subsection 4.2: Mitigating Bias in AI
AI algorithms are only as good as the data they are trained on. This subsection explores the potential biases in AI and strategies to minimize them to ensure fair and inclusive marketing practices.
Conclusion:
The fusion of personalization and AI has become a driving force in the world of digital marketing. Businesses that embrace these trends can enhance customer experiences, build brand loyalty, and drive remarkable growth. However, they must also navigate the challenges and ethical considerations associated with data usage and AI algorithms. By striking the right balance, businesses can unlock the full potential of personalization and AI to stay ahead in the highly competitive digital landscape.
Table of Contents
Tags: #DigitalMarketing #Personalization #AIinMarketing #CustomerExperience #BusinessGrowth #DataDrivenMarketing
The Rise of Personalization and AI in Digital Marketing : Enhancing Customer Experiences and Driving Business Growth The Rise of Personalization and AI in Digital Marketing : Enhancing Customer Experiences and Driving Business Growth The Rise of Personalization and AI in Digital Marketing : Enhancing Customer Experiences and Driving Business Growth The Rise of Personalization and AI in Digital Marketing : Enhancing Customer Experiences and Driving Business Growth The Rise of Personalization and AI in Digital Marketing : Enhancing Customer Experiences and Driving Business Growth The Rise of Personalization and AI in Digital Marketing : Enhancing Customer Experiences and Driving Business Growth The Rise of Personalization and AI in Digital Marketing : Enhancing Customer Experiences and Driving Business Growth The Rise of Personalization and AI in Digital Marketing : Enhancing Customer Experiences and Driving Business Growth